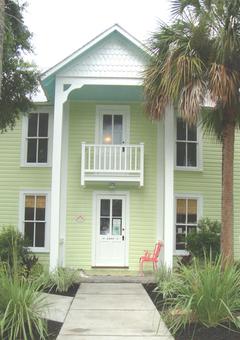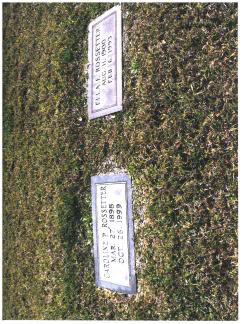 The Roesch House (1892)
Located across the street from the Rossetter House, the Roesch  houses the Museum's offices and Ella's Closet Gift Shop. The four bedroom, 2-story house was built by Mr. William Roesch in 1901. William Roesch married Ada Louise Houston in 1885. Ada Houston was the daughter of John Carroll Houston. The Houston's were the first settlers of Arlington in 1859 (later renamed the Township of Eau Gallie).
William Roesch was elected the first Town Treasurer of Eau Gallie in February 1887. He was also an early land developer subdividing and building houses on some of his holdings in town lots, known as The Roesch Cottages. In the following years William Roesch became a merchant, long serving Mayor, Postmaster and founder of the first Eau Gallie Newspaper, The Eau Gallie Record. Tragedy struck the Roesch Family when five of their six children died between the years 1887 and 1895. The children are buried in the Houston Cemetery.